Thanks for submitting your information! Please continue with the checkout process.
The 1-1 private tuition (Gold Class) lessons are suitable for the following students: Students taking H1 instead of H2, students taking IB instead of A level, students who need a crash course and is running out of time, students who join late and therefore need help for selected topics that he has missed. The tutor taking the Live Online Lesson (LOL) is the same tutor conducting the group lecture in PMC. As the PMC tutors are experienced, the response of the tutor will generally be faster than average, which means you will get your questions answered with almost no lag time.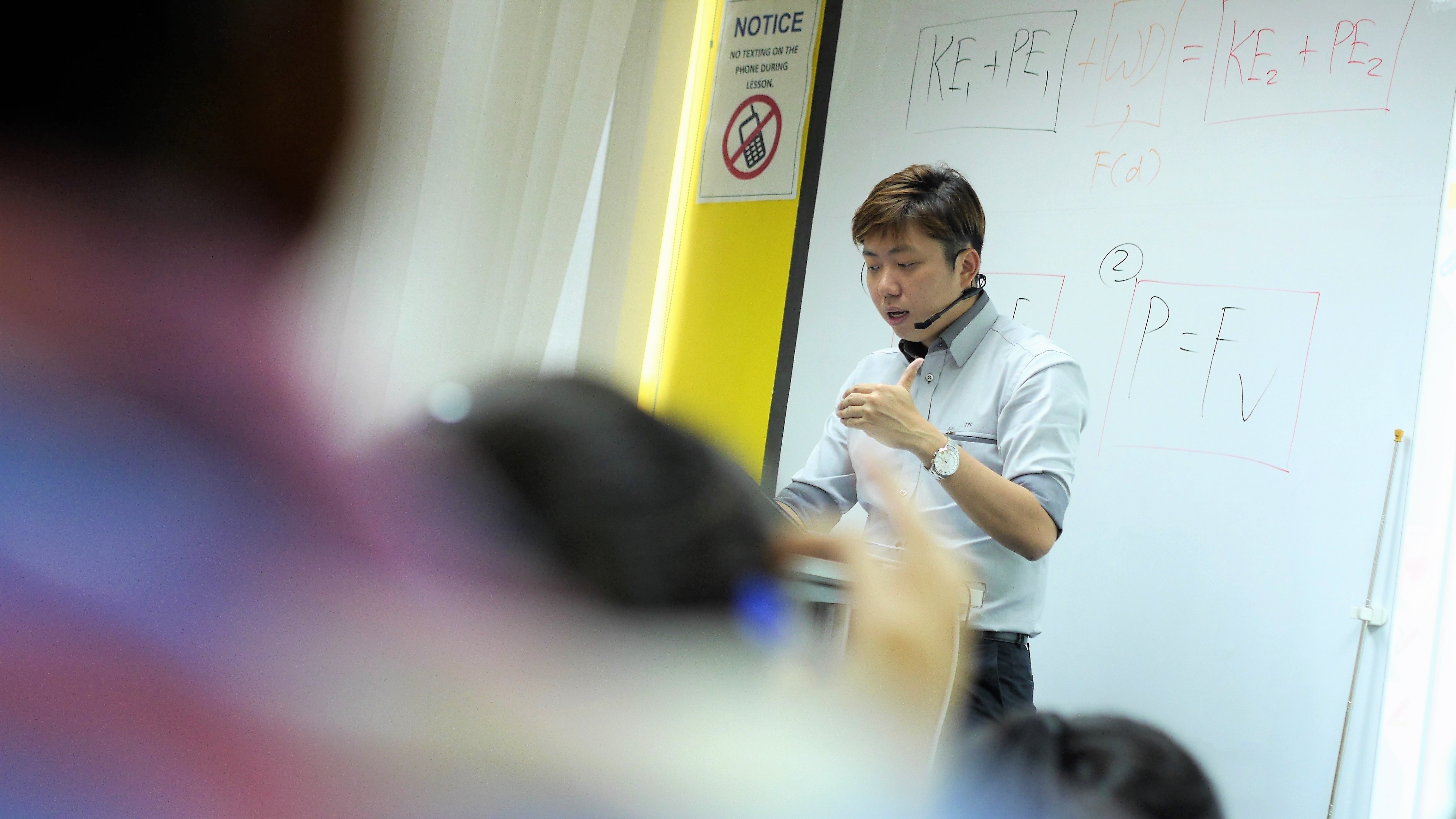 ABOUT PMC
THE PHYSICS CAFE is founded by renowned physics tutor and ex-RJC lecturer Mr Dave Sim in 2010. It is a tried and tested specialist's tuition centres for Secondary/IP and JC Physics, Maths and Chemistry. As one of the most reviewed tuition centres by parents and students, it is also featured in The Straits Times, The New paper, asiaone.com, Vulcan Post and many other news outlets. The locations are conveniently located next to Beauty World MRT, Novena MRT and Paya Lebar MRT and Bishan MRT.
Frequently Asked Questions


How do I schedule my appointment?
Before making payment, you will be able to select your preferred date and time from a list of available time-slots via an online calendar. You will received a WhatsApp confirmation within 1 working day after payment. In the unlikely event that the tutor is not available in the selected time-slot, you will receive a WhatsApp message to change to an alternative time slot. There will be full refund in the event that a common timing cannot be arranged.
Can I purchase lesson more than once?
Absolutely! If you find yourself in need of coaching more than once, simply purchase the coaching again.
Is there be a discounted price if I sign up for a weekly regular Gold Class LOL (Live Online Lesson)?
Absolutely! WhatsApp to 91001235 or email to [email protected] to enquire.
Thanks for submitting your information! Please continue with the checkout process.